R.I.P., crossposting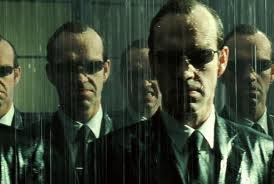 «Welcome to Matrix, Mr. Aragorn»
First thing one discovers after the vacation has ended, is how much is to do. A hell of work, usually. And the changes happened to your beloved Matrix, or wherever one choose to live in.
My absence and silence on the Net comes to its another end. And the first task a blogger should care about is how to announce his or her posts on the Net. Crossposting is the answer.
Oh yes, it's an evil. Not the Evil, but an evil nonetheless. A mortal sin of duplicate content, that is. I won't argue whether posting short announces to a multitude of Net services (blogs, microblogs etc) is good. But it helped to notify quite a number of people about what's new. Oh yes, there's RSS, mighty and elegant. But not everyone's using it. There are still services to post your announces to such social monsters like Facebook. E.g., Twitterfeed. But all such services are either pathetic and unreliable (Twitterfeed still can't post automatically, it misses new entries now and then) — or expensive and unreliable. During this year the empire of crossposting lost three powerful kings. Let's mourn them.
Ping.fm
That remarkable service was able to post to a number of blogs and microblogs. On July 12, 2012, it has been transformed into (or shall I say assimilated by?) a Seesmic Ping.
Seesmic isn't even remotely that convenient and powerful, let's be frank. Oh yes, free services can't live for long, but I'd rather prefer paid plan of the same good old Ping.fm.
Rest in piece, good old friend. We won't forget you.
Posterous.com
A beautiful and interesting service. The key feature, doing everything via email, was both simple and efficient, yet it became the distinction we, its users, admired and admire..
And its Autopost feature was a miracle. The multitude of services and APIs... a dream for crossposting. A real gift, it was.
But what has a beginning, has an end as well. On March 12, 2012, it has been acquired by Twitter. That was the beginning of new fantastic possibilities and horizons... I don't know, for whom it was. For the service users it was the beginning of the end of good powerful service.
If you look at its current autopost options list, you'll see a pathetic short list. Most of what was available, is lost. Tech.support doesn't respond to any questions like «Why the autopost option X has been terminated» or whether it will re-appear again. Frankly, I haven't received a single response from Posterous' Support since that date. A fact: all my comments where I was expressing concerns about the service' future were never approved by moderators.
Of course. Why allow to spoil the fan and the happiness of limitless possibilities? I congratulate the Posterous' founders with their new brave jobs. And R.I.P., Posterous. You were a beauty.
Hellotxt.com
A king of short-text crossposting, Hellotxt thrived for 4 years. A huge list of services supported, mobile apps and API... A dream for bloggers, it was. A real dream.
Whereas the other two have been assimilated and/or acquired, this one has simply vanished. Try opening its site to see what I mean. On August 7-th, Hellotxt was shut down. No explanation but these bitter words: «All good things must come to an end, and that time has come for HelloTXT. / We regret to inform the community that effective 7th Aug 2012 HelloTXT will be closing down operations. / As of 7th Aug 2012 , the community will be disbanded. Access to the Web, WAP site and Apps will be terminated. In advance of the closure, we encourage you to log into your account and collect any information or contacts you will need.»
R.I.P., Hellotxt. You were the king. I doubt anyone could ever match your splendor.
Conclusion
No, the crossposting is still possible. But the models remaining are either expensive or, well, I was saying that word too frequently already. Unreliable and worthless, so to say. Myself, I am using a bunch of scripts to simulate crossposting available in good old time of the three kings being alive.
If I could afford leaving my current occupations for several months and thus being able to dedicate myself solely to that task, I bet I could re-incarnate a crossposting service, as I see it. But I doubt anyone would even sponsor that, so perhaps it's a task for distant future.
I even begin thinking the demolition of the three services wasn't a coincidence, but a planned action. Perhaps crossposting is indeed an evil?
In any case, I do not think so. Stay tuned!